With over 20 years of providing high-quality DJ & MC live entertainment, Randy Andrews has been able to create unforgettable experiences for countless events, parties, and weddings. As a wedding DJ or a DJ for dances, or an MC for a work event or conference – Randy does it all! As long as you have Randy on your side, you'll have a fantastic event that keeps your guests talking for months to come. See how Randy's amazing DJ and MC services can make any gathering the event of the season. Keep reading to learn more or contact Randy today to get started.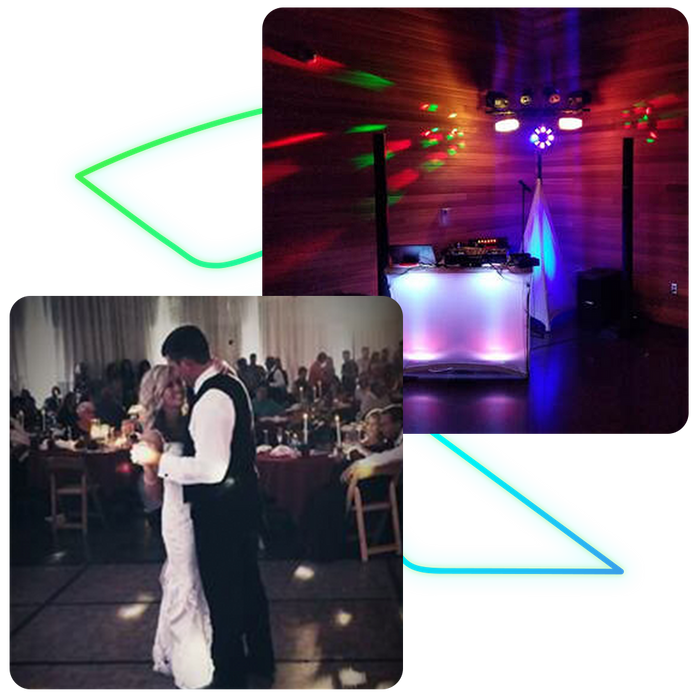 DJ Services
A DJ is a great way to add flair and fun to any event. Don't just hire any other DJ, Randy Andrews has the skills and attitude to create an amazing experience and atmosphere for you and your guests. Randy is a natural entertainer and translates that into his work as a DJ. Randy's passion is live entertainment, so whether on stage or in a DJ booth, Randy does everything in his power to give you and your guests the most amazing entertainment experience possible. He will work with you to create customized playlists and song selections to keep all your guests dancing and happy.
As a DJ, Randy can provide high-quality sound equipment, an awesome light show, and crowd interactions to help keep the dance floor packed. With a large selection of music ranging from classical to the latest releases, you can meet any taste and dance to whatever keeps your guests moving.
Add energy and fun to any event with DJ services from Randy Andrews. No more relying on a playlist from your phone to play music — Randy can craft a playlist with multiple genres to meet everyone's wants and needs. Randy can also interact with the guests to keep them out on the dance floor all night long.
"From the moment the music started, we were entertained!"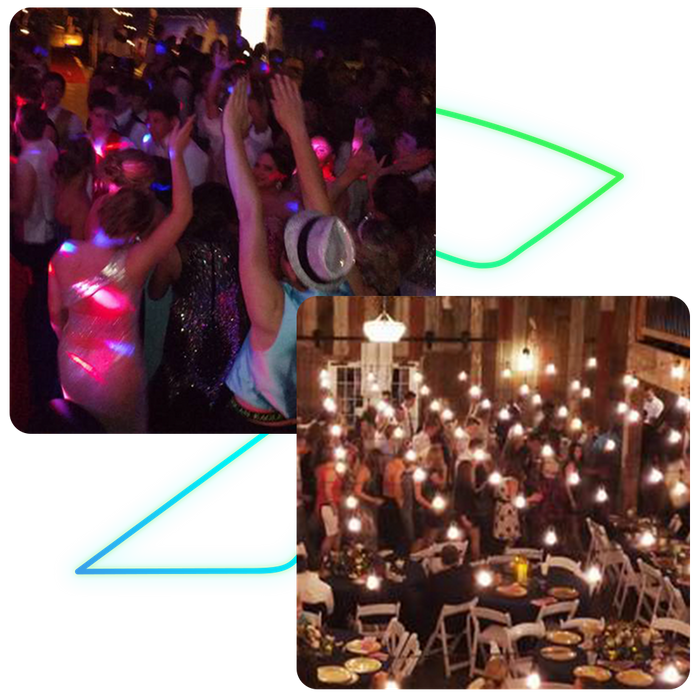 MC Services
An MC is an essential part of running any large-scale event, but many people don't know what it is.
MC stands for Master of Ceremonies. The Master of Ceremonies is responsible for keeping the event on track, entertaining the guests, and introducing the acts or speakers.
When it comes to hiring an MC, don't hire a boring, inexperienced, run-of-the-mill MC — hire a seasoned professional like Randy Andrews and trust his DJ and MC services.
Randy knows how to engage with the audience to keep them entertained and laughing, while still keeping the event on track. Whatever you need an MC for, Randy is the one for you!
Customer Reviews
Still not sure what makes Randy unique? See all the positive things our customers are saying about Randy as a DJ and MC.

From the moment the music started, we were entertained!

Fun, upbeat & energetic!

Everyone danced all night!
Whether you're looking for a wedding DJ, an MC for your event, or you need someone that will keep things fun and entertaining, Randy can help with his DJ & MC services. Randy comes to you and works with you to create personalized and customizable events to help you keep your friends, family, and coworkers entertained. Don't just hire any DJ or MC, hire a pro like Randy Andrews. Randy is an amazing performer who works his hardest to give you an amazing experience. Just give Randy a microphone or get him behind a DJ booth and see your event come to life! With effortless charm and charisma, everyone is going to love Randy and all he has to offer.
Let's Talk
Randy mixes in humor, interacts with your guests, and makes your event exactly what you want. If you are planning a wedding, work event, family reunion, or conference, reach out to Randy to let him help you mesmerize your guests. See what other services and live entertainment Randy provides, or contact us to book live entertainment today!